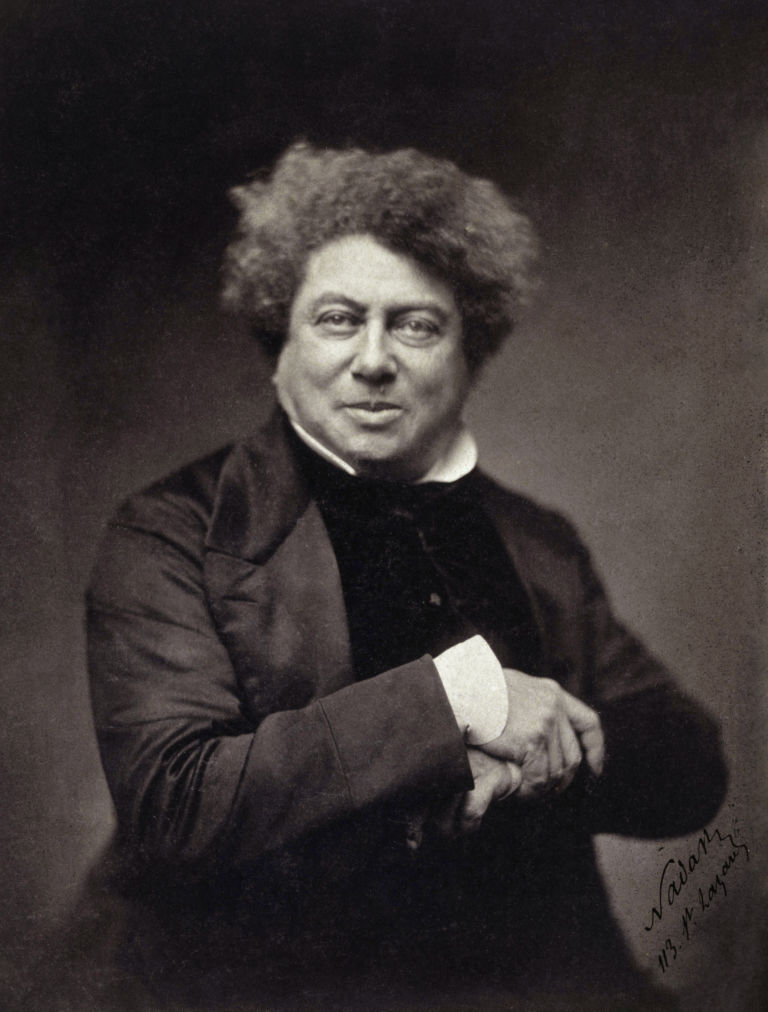 Name:

Alexandre Dumas

Born: 07/24/1802
Died: 12/05/1870 (68 years old)
Occupation: Novelist, playwright
Alexandre Dumas (UK: /ˈdjuːmɑː, dʊˈmɑː/, US: /duːˈmɑː/; French:[alɛksɑ̃dʁ dyma]; born Dumas Davy de la Pailleterie [dyma davi də la pajətʁi]; 24 July 1802– 5 December 1870), also known as Alexandre Dumas père (French for 'father'), was a biracial French writer. His works have been translated into many languages, and he is one of the most widely read French authors. Many of his historical novels of high adventure were originally published as serials, including The Count of Monte Cristo, The Three Musketeers, Twenty Years After, and The Vicomte of Bragelonne: Ten Years Later. His novels have been adapted since the early twentieth century into nearly 200 films.
Birth Name: Dumas Davy de la Pailleterie
Source: Wikipedia
Alexandre Dumas quotes :
---
---
---
---
---
Related to Alexandre Dumas quote authors :