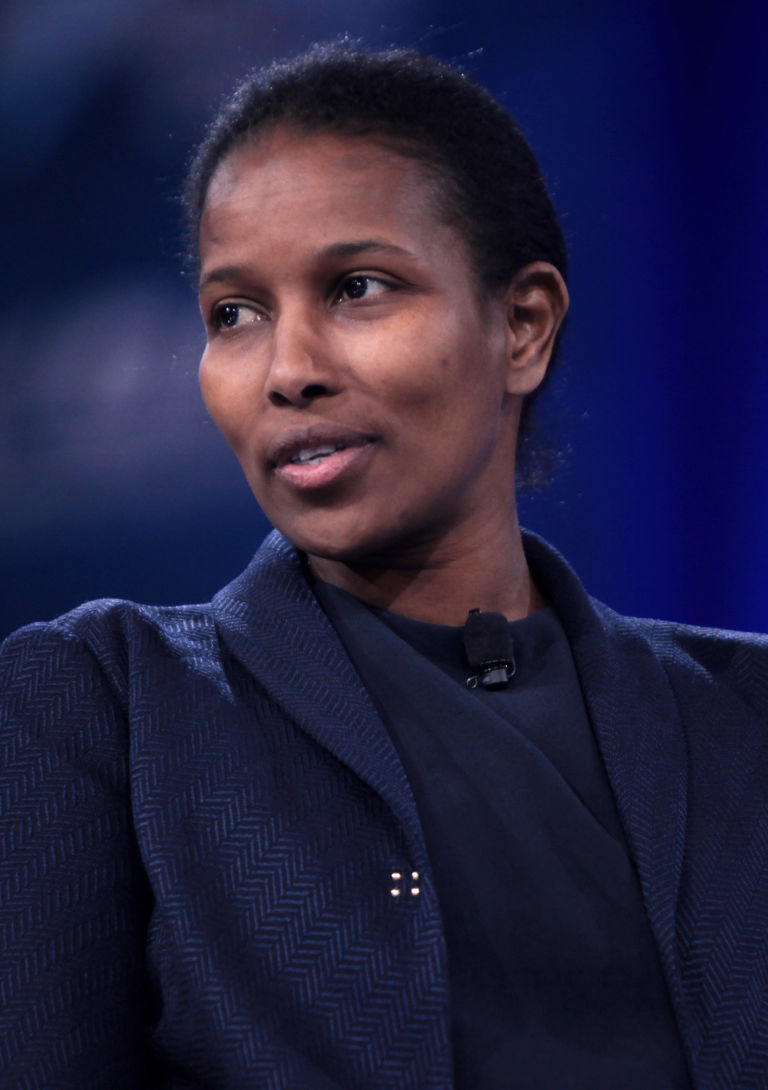 Name:

Ayaan Hirsi Ali

Born: 11/13/1969 (51 years old)
Occupation: Politician and author
Known for: Women's rights advocacy, criticism of female genital mutilation, criticism of religion, criticism of Islam
Ayaan Hirsi Ali (/aɪˈjɑːn ˈhɪərsi ˈɑːli/; Dutch:[aːˈjaːn ˈɦiːrsi ˈaːli] listen); Somali: Ayaan Xirsi Cali: Ayān Ḥirsī 'Alī; born Ayaan Hirsi Magan, 13 November 1969) is a Somali-born Dutch-American activist, feminist, author, scholar and former politician. She received international attention as a critic of Islam and advocate for the rights and self-determination of Muslim women, actively opposing forced marriage, honor violence, child marriage and female genital mutilation. She has founded an organisation for the defense of women's rights, the AHA Foundation.
Birth Name: Ayaan Hirsi Magan
Notable Works: The Caged Virgin, Infidel: My Life, Nomad: From Islam to America
School: Leiden University (M.Sc.)
Alias: Ayaan Hirsi Magan
Party: 2001–02: Labour Party (PvdA), 2002–06: People's Party for Freedom and Democracy (VVD)
Birth Place: Mogadishu, Somalia
Source: Wikipedia
Ayaan Hirsi Ali quotes :
---
Related to Ayaan Hirsi Ali quote authors :