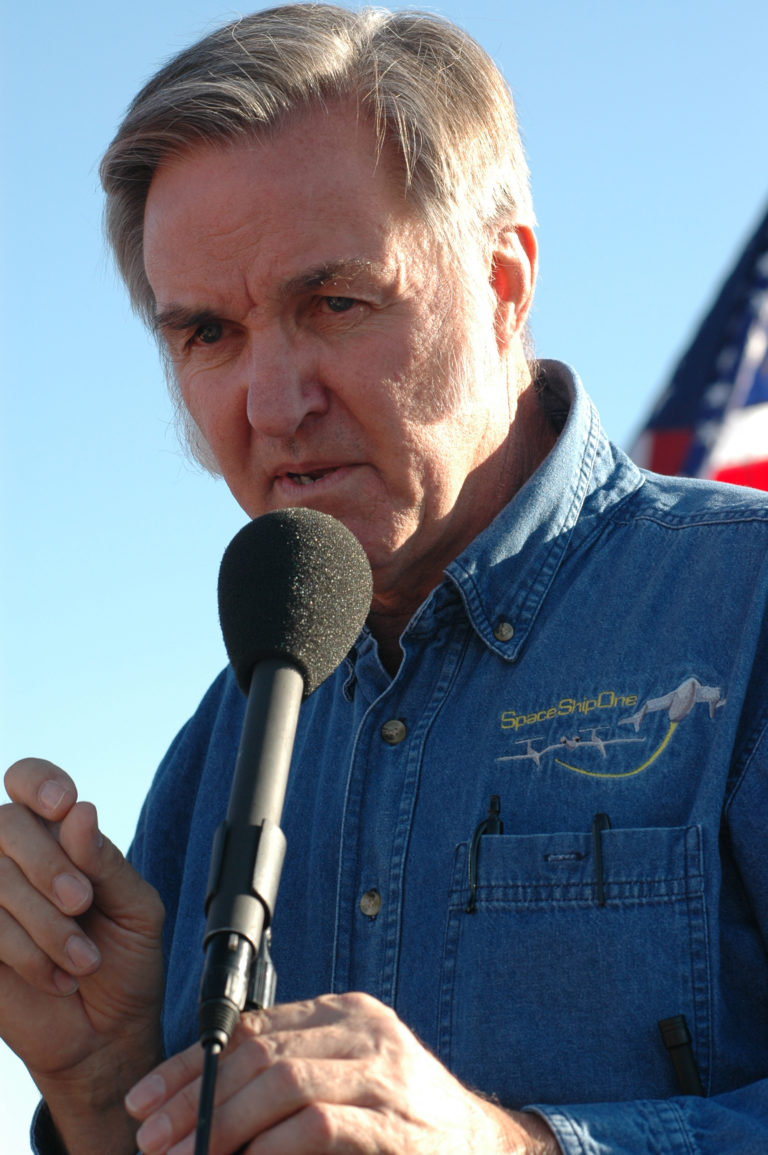 Name:

Burt Rutan

Born: 06/17/1943 (78 years old)
Occupation: Aerospace engineer and entrepreneur
Website: burtrutan.com
Elbert Leander "Burt" Rutan (/ˈruːtən/; born June 17, 1943) is a retired American aerospace engineer and entrepreneur noted for his originality in designing light, strong, unusual-looking, energy-efficient aircraft. He designed the record-breaking Voyager, which in 1986 was the first plane to fly around the world without stopping or refueling, and the Virgin Atlantic GlobalFlyer, which in 2006 set the world record for the fastest (342 mph/551 km/h in 67 hours) and longest (25,766 miles/41,466 km) nonstop non-refueled circumnavigation flight in history. In 2004, Rutan's sub-orbital spaceplane design SpaceShipOne became the first privately funded spacecraft to enter the realm of space, winning the Ansari X-Prize that year for achieving the feat twice within a two-week period.
Awards: Presidential Citizens Medal, Collier Trophy, National Air and Space Museum Trophy, National Aviation Hall of Fame, Wright Brothers Memorial Trophy
Birth Place: Estacada, Oregon, U.S.
Website: burtrutan.com
Source: Wikipedia
Burt Rutan quotes :
---
---
Related to Burt Rutan quote authors :