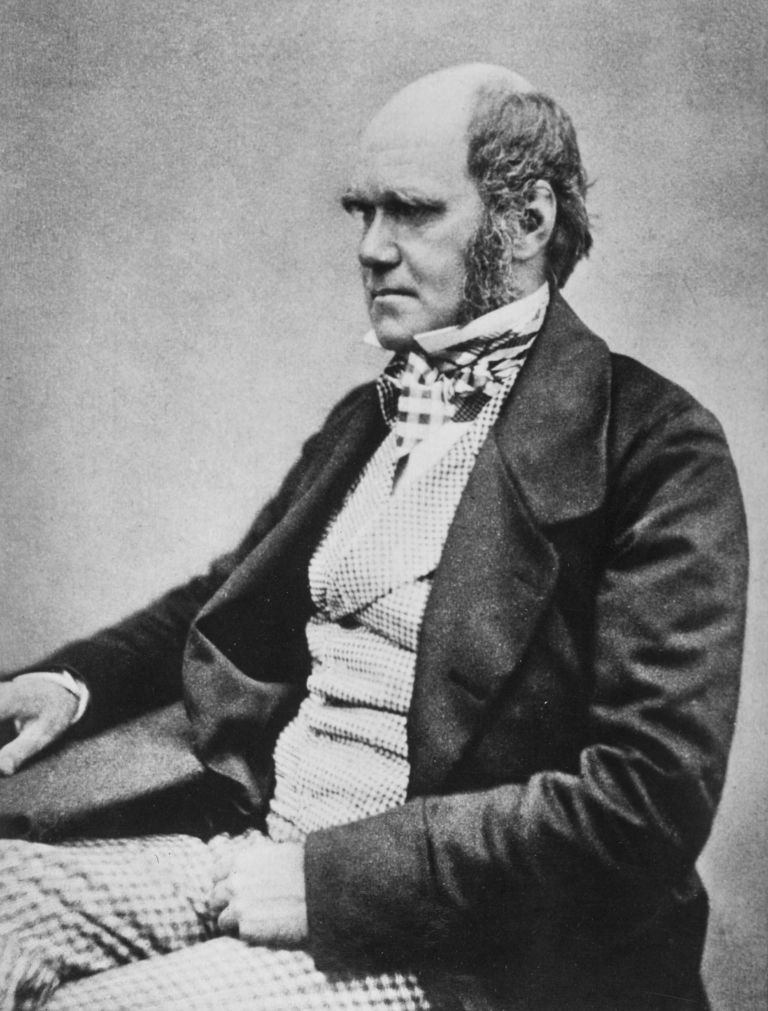 Name:

Charles Darwin

Born: 02/12/1809
Died: 04/19/1882 (73 years old)
Known for: The Voyage of the Beagle, On the Origin of Species, The Descent of Man
Charles Robert Darwin FRS FRGS FLS FZS (/ˈdɑːrwɪn/; 12 February 1809– 19 April 1882) was an English naturalist, geologist and biologist, best known for his contributions to the science of evolution. His proposition that all species of life have descended over time from common ancestors is now widely accepted, and considered a foundational concept in science. In a joint publication with Alfred Russel Wallace, he introduced his scientific theory that this branching pattern of evolution resulted from a process that he called natural selection, in which the struggle for existence has a similar effect to the artificial selection involved in selective breeding. Darwin has been described as one of the most influential figures in human history, and he was honoured by burial in Westminster Abbey.
Birth Name: Charles Robert Darwin
Awards: FRS, Royal Medal, Wollaston Medal, Copley Medal, Doctor of Laws
Alias: Charles Robert Darwin
Birth Place: The Mount, Shrewsbury, Shropshire, England
Death Place: Down House, Downe, Kent, England
Source: Wikipedia
Charles Darwin quotes :
---
---
---
---
---
---
---
---
---
---
Related to Charles Darwin quote authors :