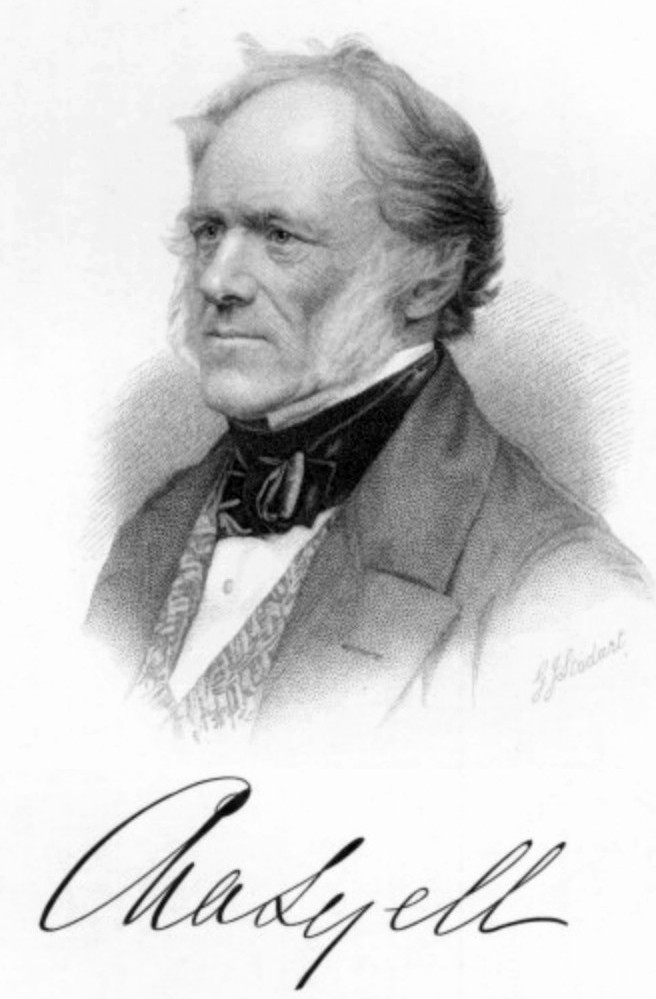 Name:

Charles Lyell

Born: 11/14/1797
Died: 02/22/1875 (77 years old)
Known for: Uniformitarianism
Sir Charles Lyell, 1st Baronet, FRS (14 November 1797– 22 February 1875) was a Scottish geologist who demonstrated the power of known natural causes in explaining Earth's history. He is best known as the author of Principles of Geology (1830–33), which presented to a wide public audience the idea that Earth was shaped by the same natural processes still in operation today, operating at similar intensities. The philosopher William Whewell termed this gradualistic view "uniformitarianism" and contrasted it with catastrophism, which had been championed by Georges Cuvier and was better accepted in Europe. The combination of evidence and eloquence in Principles convinced a wide range of readers of the significance of "deep time" for understanding the Earth and environment.
School: Exeter College, Oxford
Birth Place: Kinnordy House, Angus, Scotland
Death Place: Harley Street, London, England
Source: Wikipedia
Charles Lyell quotes :
---
Related to Charles Lyell quote authors :