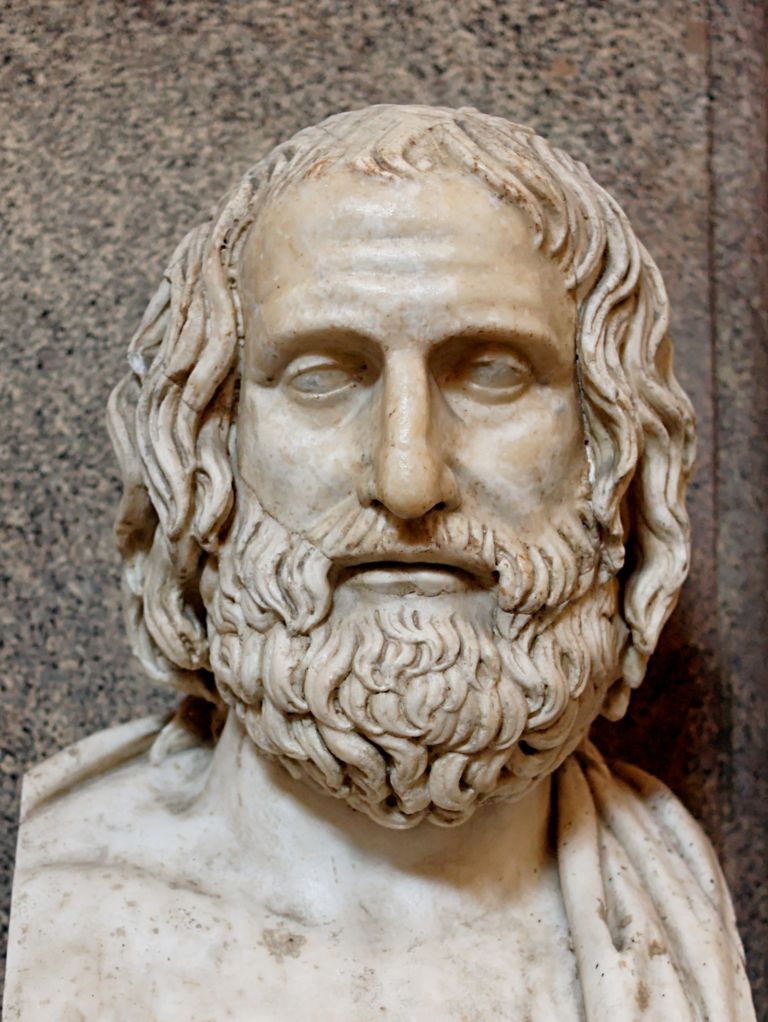 Name:

Euripides

Born: c. 480 BC
Died: c. 406 BC (aged approximately 74)
Occupation: Playwright
Euripides (/jʊəˈrɪpɪdiːz/; Greek: Εὐριπίδης Eurīpídēs, pronounced[eu̯.riː.pí.dɛːs]; c.?480– c.?406 BC) was a tragedian of classical Athens. Along with Aeschylus and Sophocles, he is one of the three ancient Greek tragedians for whom any plays have survived in full. Some ancient scholars attributed 95 plays to him but, according to the Suda, it was 92 at most. Of these, 18 or 19 have survived more or less complete (there has been debate about his authorship of Rhesus, largely on stylistic grounds) and there are also fragments, some substantial, of most of the other plays. More of his plays have survived intact than those of Aeschylus and Sophocles together, partly because his popularity grew as theirs declined—he became, in the Hellenistic Age, a cornerstone of ancient literary education, along with Homer, Demosthenes, and Menander.
Notable Works: Medea, 431 BC, Hippolytus, 428 BC, Electra, c. 420 BC, The Trojan Women, c. 415 BC, Bacchae, 405 BC
Birth Place: Salamis
Death Place: Macedonia
Source: Wikipedia
Euripides quotes :
---
---
---
---
---
---
---
---
Related to Euripides quote authors :