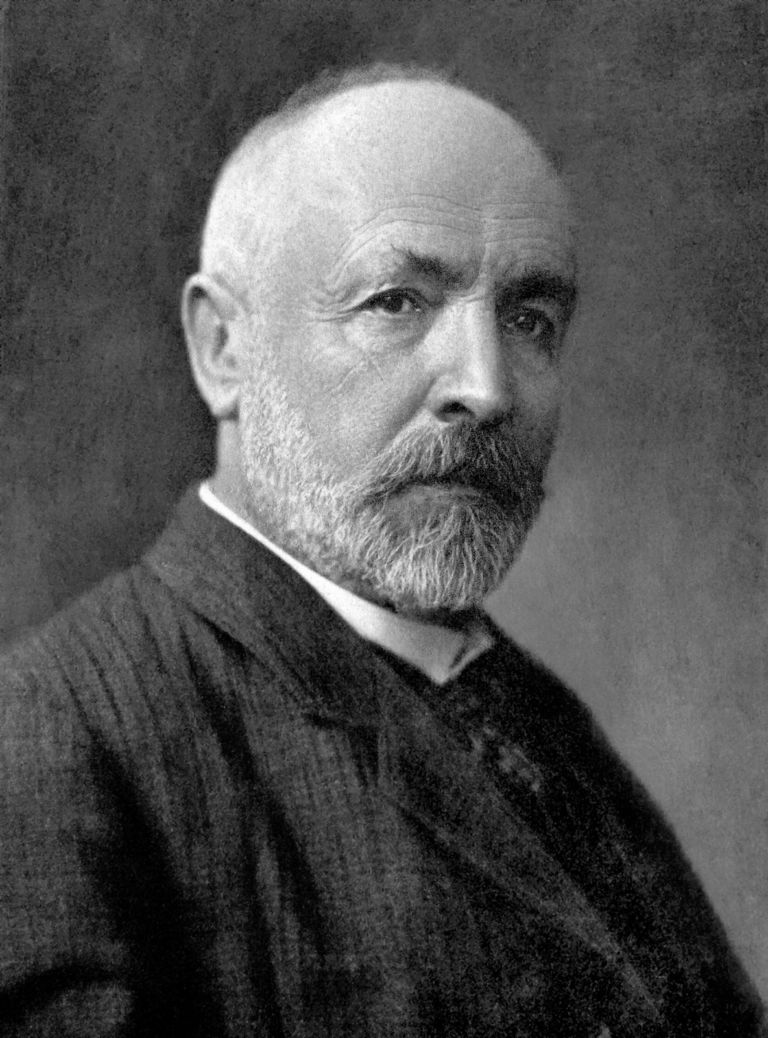 Name:

Georg Cantor

Born: 03/03/1845
Died: 01/06/1918 (72 years old)
Known for: Set theory
Georg Ferdinand Ludwig Philipp Cantor (/ˈkæntɔːr/ KAN-tor, German: [ˈɡeːɔʁk ˈfɛʁdinant ˈluːtvɪç ˈfɪlɪp ˈkantɔʁ]; March 3[O.S. February 19]1845– January 6, 1918) was a German mathematician. He created set theory, which has become a fundamental theory in mathematics. Cantor established the importance of one-to-one correspondence between the members of two sets, defined infinite and well-ordered sets, and proved that the real numbers are more numerous than the natural numbers. In fact, Cantor's method of proof of this theorem implies the existence of an "infinity of infinities". He defined the cardinal and ordinal numbers and their arithmetic. Cantor's work is of great philosophical interest, a fact he was well aware of.
Birth Name: Georg Ferdinand Ludwig Philipp Cantor
Alias: Georg Ferdinand Ludwig Philipp Cantor
Birth Place: Saint Petersburg, Russian Empire
Death Place: Halle, Province of Saxony, German Empire
Source: Wikipedia
Georg Cantor quotes :
---
Related to Georg Cantor quote authors :