Quotes Authors
George Papandreou
Explore quotes from George Papandreou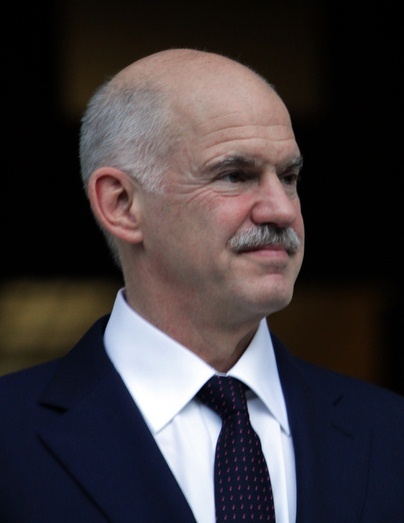 Name:

George Papandreou

Born: 06/16/1952 (68 years old)
Website: papandreou.gr
George Andreas Papandreou (Greek: Γεώργιος Ανδρέας Παπανδρέου, pronounced[ʝeˈorʝios papanˈðreu], shortened to Giorgos (Γιώργος) [ˈʝorɣos] to distinguish him from his grandfather; born 16 June 1952) is a Greek-American politician who served as Prime Minister of Greece from 2009 to 2011. He is currently serving as an MP for Movement for Change.
Birth Name: George Jeffrey Papandreou
School: Amherst College, London School of Economics
Alias: George Jeffrey Papandreou[1]
Party: (Before 2015), Movement of Democratic Socialists small
Birth Place: Saint Paul, Minnesota, U.S.
Website: papandreou.gr
Source: Wikipedia
George Papandreou quotes :
---
---
---
---
---
---
Related to George Papandreou quote authors :