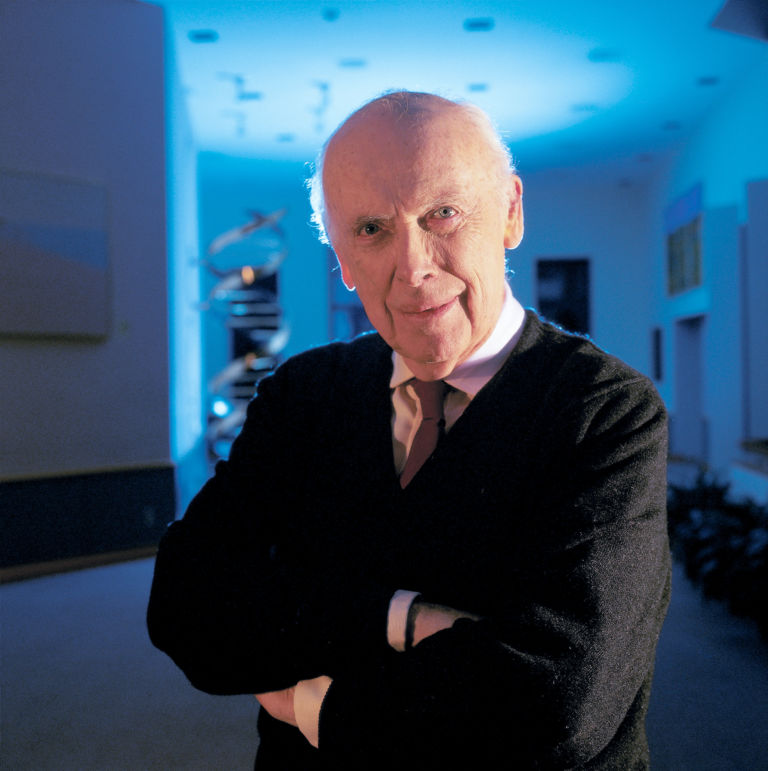 Name:

James Watson

Born: 04/06/1928 (92 years old)
Known for: DNA structure, Molecular biology
James Dewey Watson KBE (born April 6, 1928) is an American molecular biologist, geneticist and zoologist. In 1953, he co-authored with Francis Crick the academic paper proposing the double helix structure of the DNA molecule. Watson, Crick and Maurice Wilkins were awarded the 1962 Nobel Prize in Physiology or Medicine "for their discoveries concerning the molecular structure of nucleic acids and its significance for information transfer in living material".
Birth Name: James Dewey Watson
Awards: Albert Lasker Award for Basic Medical Research, Member of the National Academy of Sciences, Nobel Prize, John J. Carty Award, Foreign Member of the Royal Society, EMBO Membership, Copley Medal, Lomonosov Gold Medal
School: University of Chicago (BS, 1947), Indiana University (PhD, 1950)
Alias: James Dewey Watson
Birth Place: Chicago, Illinois, U.S.
Source: Wikipedia
James Watson quotes :
---
---
Related to James Watson quote authors :