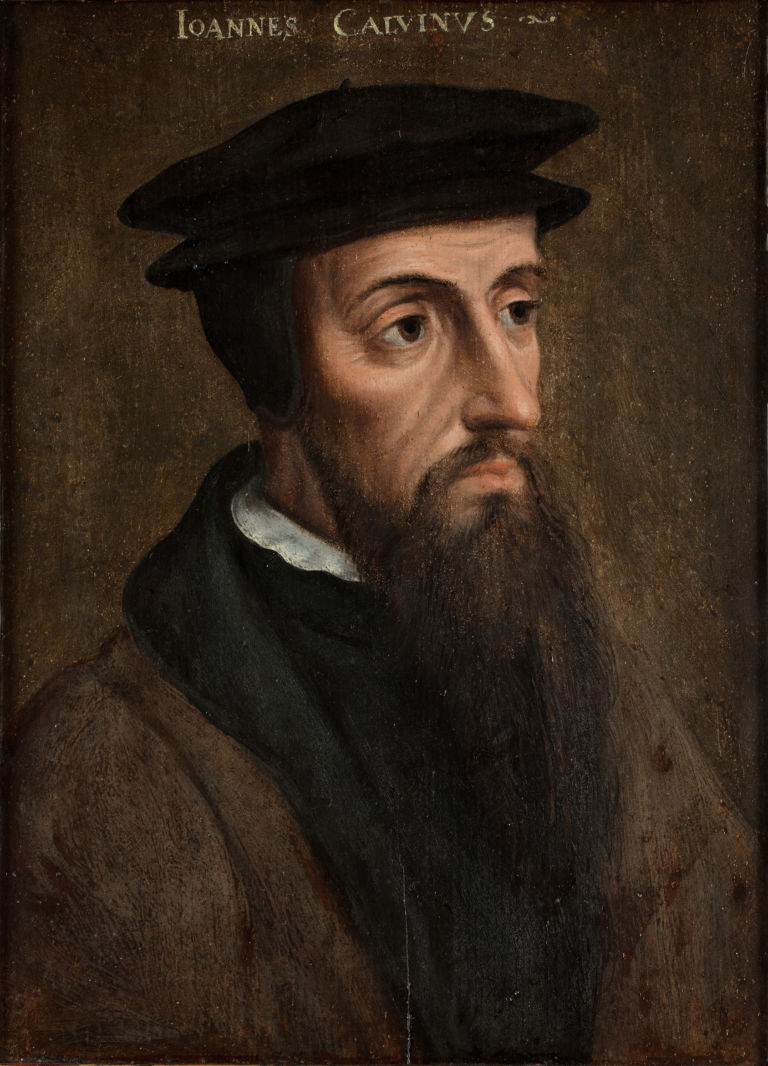 Name:

John Calvin

Born: 07/19/1509
Died: 05/27/1564 (54 years old)
Occupation: Reformer, minister, author
John Calvin (/ˈkælvɪn/;
French: Jean Calvin [ʒɑ̃ kalvɛ̃]; born Jehan Cauvin; 10 July 1509? 27 May 1564) was a French theologian, pastor and reformer in Geneva during the Protestant Reformation. He was a principal figure in the development of the system of Christian theology later called Calvinism, aspects of which include the doctrines of predestination and of the absolute sovereignty of God in salvation of the human soul from death and eternal damnation, in which doctrines Calvin was influenced by and elaborated upon the Augustinian and other Christian traditions. Various Congregational, Reformed and Presbyterian churches, which look to Calvin as the chief expositor of their beliefs, have spread throughout the world. Calvin's influence upon the world cannot be overstated, as many great theologians have admired and developed Calvin's theology including numerous reformed theologians including François Turrettini, Moses Amyraut, Jacobus Arminius, Friedrich Schleiermacher, Charles Hodge, Charles Spurgeon, Karl Barth, Jürgen Moltmann, Thomas F. Torrance etc, and innumerable reformed church denominations within Presbyterianism and others in the Reformed tradition.
Birth Name: Jean Cauvin
Notable Works: Institutes of the Christian Religion
Alias: Jean Cauvin
Birth Place: Noyon, Picardy, France
Death Place: Geneva, Switzerland
Source: Wikipedia
John Calvin quotes :
---
---
---
---
---
---
---
---
---
Related to John Calvin quote authors :