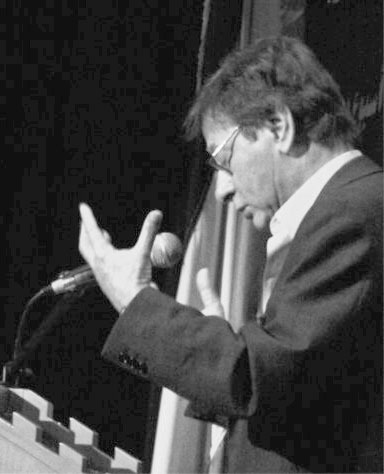 Name:

Mahmoud Darwish

Born: 03/13/1941
Died: 08/09/2008 (67 years old)
Occupation: Poet and writer
Mahmoud Darwish (Arabic: محمود درويش?, romanized:Maḥmūd Darwīsh, 13 March 1941 – 9 August 2008) was a Palestinian poet and author who was regarded as the Palestinian national poet. He won numerous awards for his works. Darwish used Palestine as a metaphor for the loss of Eden, birth and resurrection, and the anguish of dispossession and exile. He has been described as incarnating and reflecting "the tradition of the political poet in Islam, the man of action whose action is poetry." He also served as an editor for several literary magazines in Palestine.
Alias: محمود درويش
Genre: Poetry
Birth Place: al-Birwa, British Mandate of Palestine
Death Place: Houston, Texas, United States
Source: Wikipedia
Mahmoud Darwish quotes :
---
Related to Mahmoud Darwish quote authors :