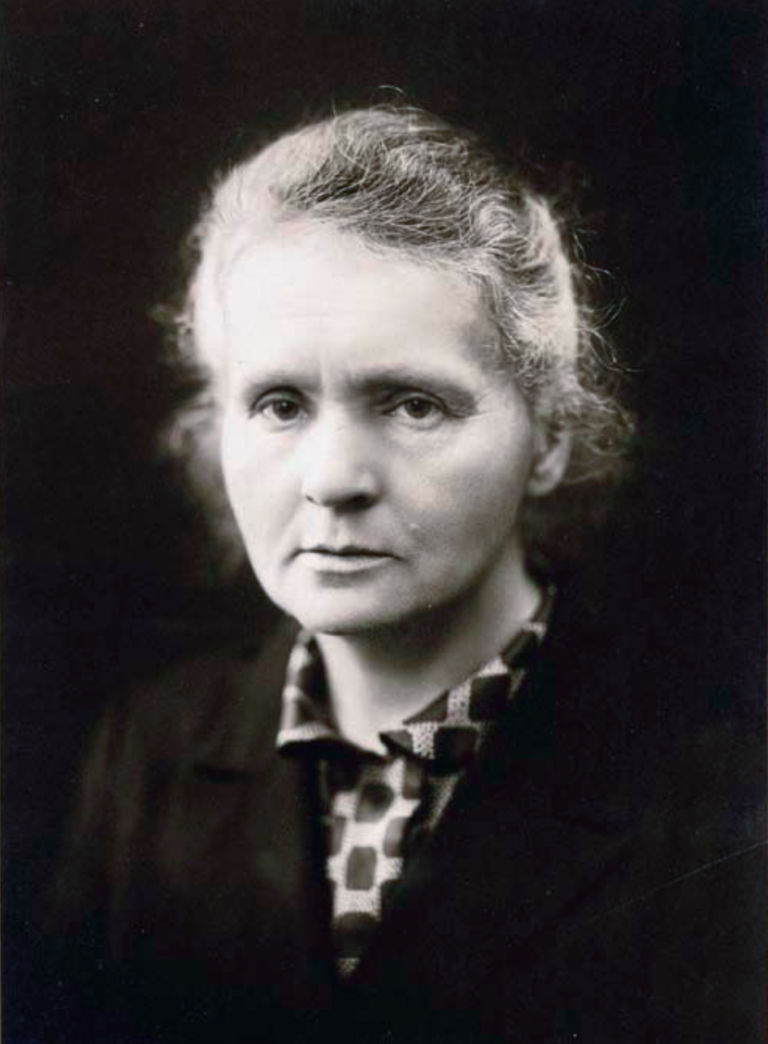 Name:

Marie Curie

Born: 11/07/1867
Died: 07/04/1934 (66 years old)
Known for: Radioactivity, Polonium, Radium
Marie Skłodowska Curie (/ˈkjʊəri/ KEWR-ee, French:[kyʁi], Polish:[kʲiˈri]), born Maria Salomea Skłodowska (Polish:[ˈmarja salɔˈmɛa skwɔˈdɔfska]; 7 November 1867 – 4 July 1934), was a Polish and naturalized-French physicist and chemist who conducted pioneering research on radioactivity. She was the first woman to win a Nobel Prize, the first person and the only woman to win the Nobel Prize twice, and the only person to win the Nobel Prize in two different scientific fields. She was part of the Curie family legacy of five Nobel Prizes. She was also the first woman to become a professor at the University of Paris, and in 1995 became the first woman to be entombed on her own merits in the Panthéon in Paris.
Birth Name: Maria Salomea Skłodowska
Awards: Nobel Prize in Physics, Davy Medal, Matteucci Medal, Elliott Cresson Medal, Albert Medal, Nobel Prize in Chemistry, Willard Gibbs Award, Cameron Prize for Therapeutics of the University of Edinburgh
School: University of Paris, ESPCI
Alias: Maria Salomea Skłodowska
Birth Place: Warsaw, Congress Poland, Russian Empire
Death Place: Passy, Haute-Savoie, France
Source: Wikipedia
Marie Curie quotes :
---
---
---
---
---
---
Related to Marie Curie quote authors :