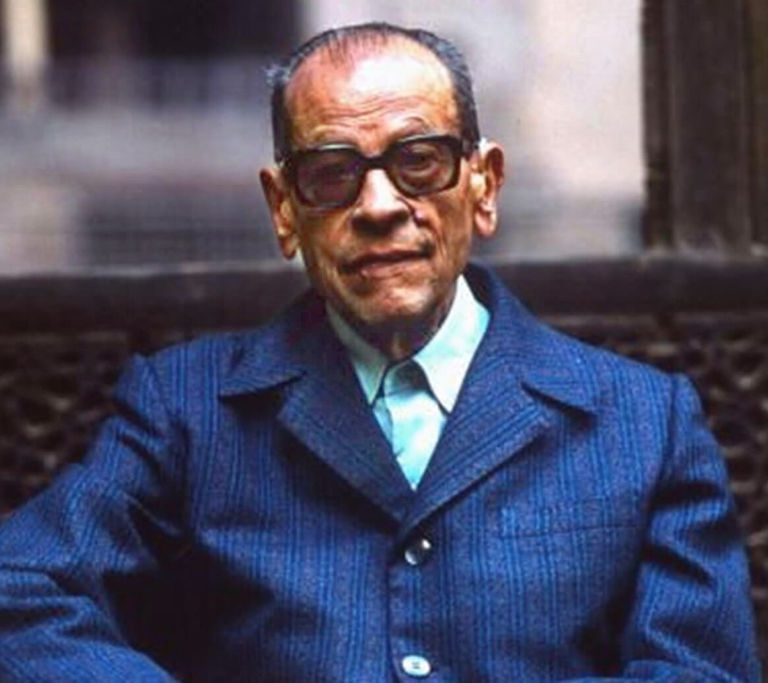 Name:

Naguib Mahfouz

Born: 12/11/1911
Died: 08/30/2006 (94 years old)
Occupation: Novelist, writer, screenwriter
Naguib Mahfouz (Arabic: نجيب محفوظ?, romanized:Najīb Maḥfūẓ, IPA:[næˈɡiːb mɑħˈfuːzˤ]; 11 December 1911 – 30 August 2006) was an Egyptian writer who won the 1988 Nobel Prize for Literature. He is regarded as one of the first contemporary writers of Arabic literature, along with Taha Hussein, to explore themes of existentialism. He published 34 novels, over 350 short stories, dozens of movie scripts, hundreds of op-ed columns for Egyptian newspapers, and five plays over a 70-year career. Many of his works have been made into Egyptian and foreign films.
Birth Name: Naguib Mahfouz Abdul Aziz Ibrahim Ahmed Pasha
Awards: Nobel Prize for Literature (1988)
School: Cairo University
Alias: نجيب محفوظ عبد العزيز إبراهيم أحمد الباشا
Genre: Novel, Short story
Birth Place: Gamalya, Cairo, Egypt
Death Place: Agouza, Giza Governorate, Egypt
Source: Wikipedia
Naguib Mahfouz quotes :
---
---
---
---
---
---
---
Related to Naguib Mahfouz quote authors :