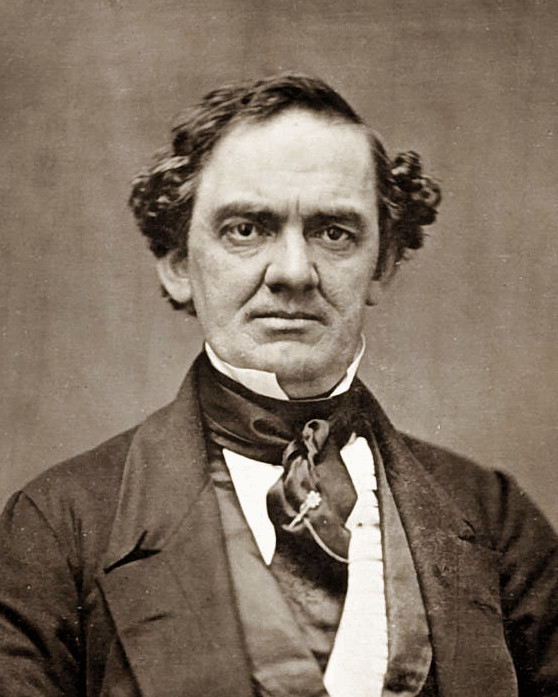 Name:

P. T. Barnum

Born: 07/05/1810
Died: 04/07/1891 (80 years old)
Occupation: Showman, entrepreneur (entertainment as founder and promotor), politician, author, publisher, philanthropist
Phineas Taylor Barnum (/ˈbɑːrnəm/; July 5, 1810 – April 7, 1891) was an American showman, politician, and businessman remembered for promoting celebrated hoaxes and for founding the Barnum & Bailey Circus (1871–2017). He was also an author, publisher, and philanthropist, though he said of himself: "I am a showman by profession… and all the gilding shall make nothing else of me". According to his critics, his personal aim was "to put money in his own coffers." He is widely credited with coining the adage "There's a sucker born every minute", although no proof can be found of him saying this.
Birth Name: Phineas Taylor Barnum
Alias: Phineas Taylor Barnum
Birth Place: Bethel, Connecticut
Death Place: Bridgeport, Connecticut
Source: Wikipedia
P. T. Barnum quotes :
---
Related to P. T. Barnum quote authors :