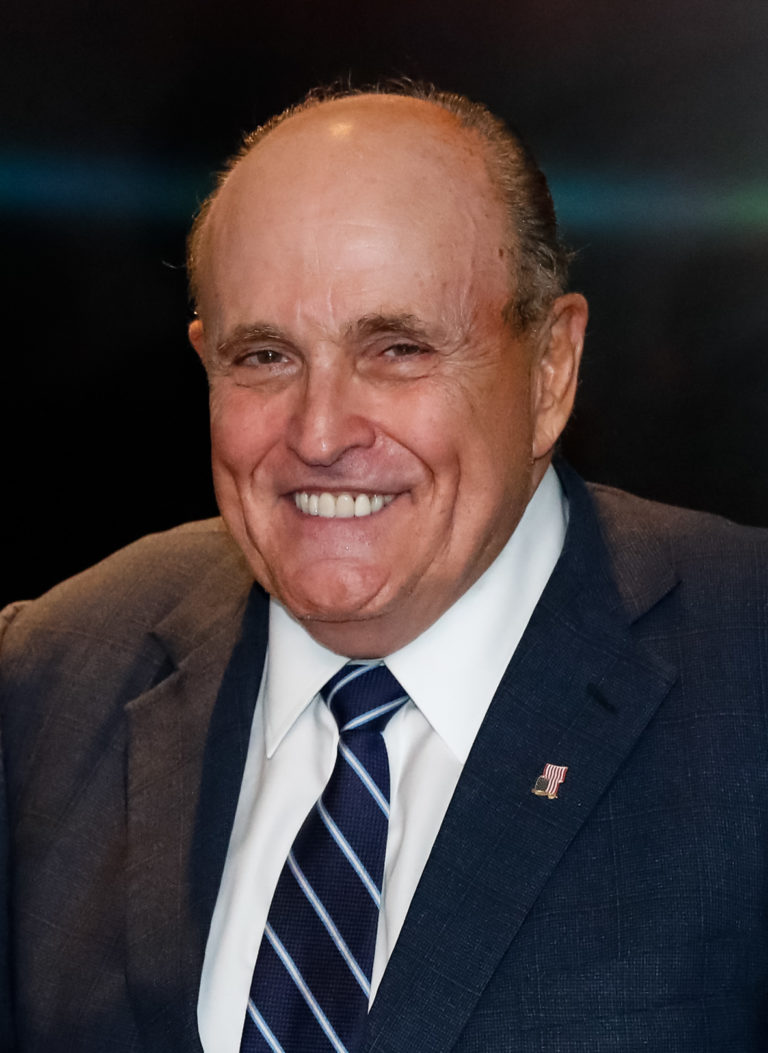 Name:

Rudy Giuliani

Born: 05/28/1944 (76 years old)
Rudolph William Louis Giuliani (/ˌdʒuːliˈɑːni/, Italian:[dʒuˈljaːni]; born May 28, 1944), an American attorney and politician, led the 1980s federal prosecution of New York City mafia bosses, and led the city's civic cleanup as its mayor from 1994 to 2001. In 2017, US President Donald Trump appointed him cybersecurity advisor. In 2018, he joined Trump's personal legal team. Politically a Democrat and then Independent in the 1970s, Giuliani has been a Republican since the 1980s. The US Associate Attorney General from 1981 to 1983, he was the US Attorney for the Southern District of New York from 1983 to 1989. After a failed New York City mayoral election campaign in 1989, he succeeded in 1993, and was reelected in 1997, holding a platform of toughness on crime.
Birth Name: Rudolph William Louis Giuliani
Alias: Rudolph William Louis Giuliani
Birth Place: Brooklyn, New York City, U.S.
Source: Wikipedia
Rudy Giuliani quotes :
---
---
---
---
Related to Rudy Giuliani quote authors :