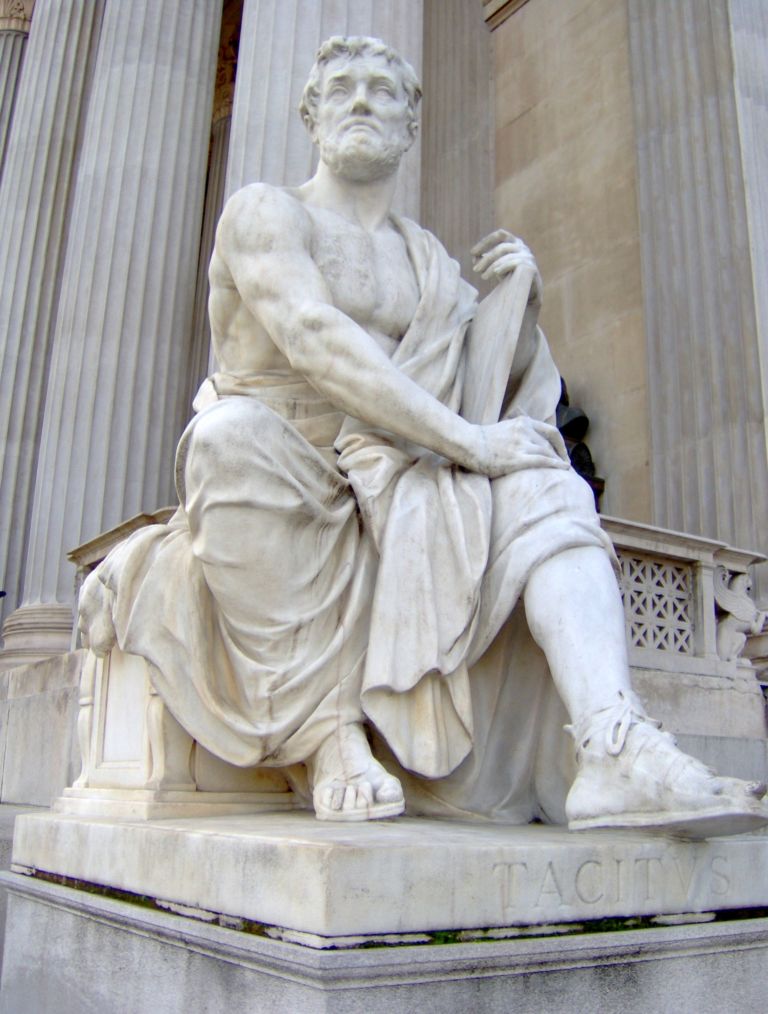 Name:

Tacitus

Born: unknown
Died: unknown
Occupation: Historian, politician
Publius (or Gaius) Cornelius Tacitus (/ˈtæsɪtəs/ TASS-it-əs, Latin:[ˈtakɪtʊs]; c.?AD 56 – c.?120) was a Roman historian and politician. Tacitus is considered by modern scholars to be one of the greatest Roman historians.
He lived in what has been called the Silver Age of Latin literature, and has a reputation for the brevity and compactness of his Latin prose, as well as for his penetrating insights into the psychology of power politics.
Genre: History, Silver Age of Latin
Source: Wikipedia
Tacitus quotes :
---
---
---
---
---
Related to Tacitus quote authors :